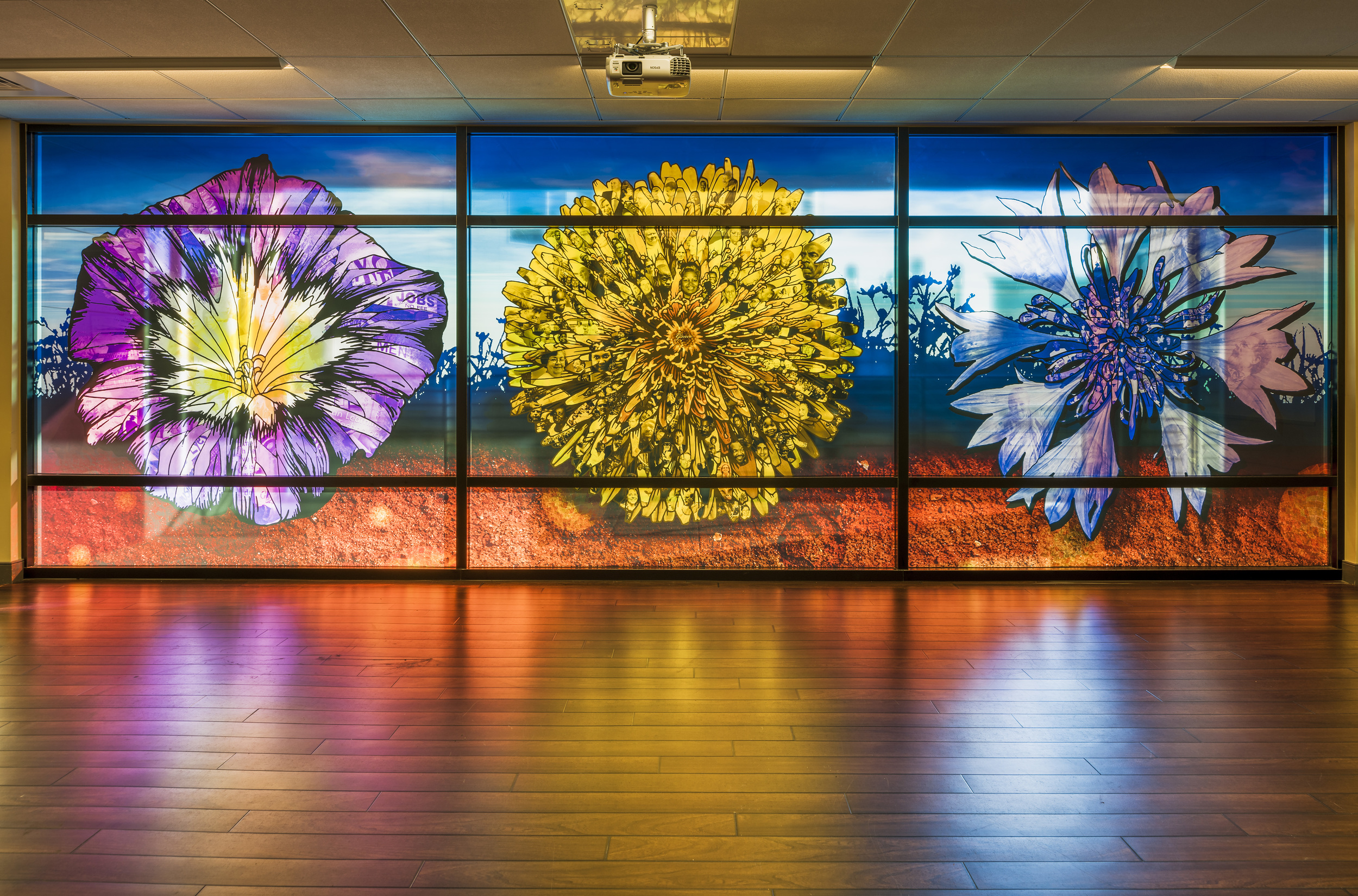 Fire, Earth, Water (2014)
Jon Bon Jovi Soul Homes, Project HOME
Philadelphia PA
Glass, LED light, concrete, laminated printed glass, paint, non-woven media, steel
Interior and exterior works inspired by the classical elements - water, earth, and fire- uplift this new Project HOME building for the formerly homeless in Philadelphia.
Part I. Fire Beacon
Fire Beacon is a narrative painting featuring a lighted glass mosaic beacon. Swirling air carries a flame of hope past residents, showing the strength and warmth of community.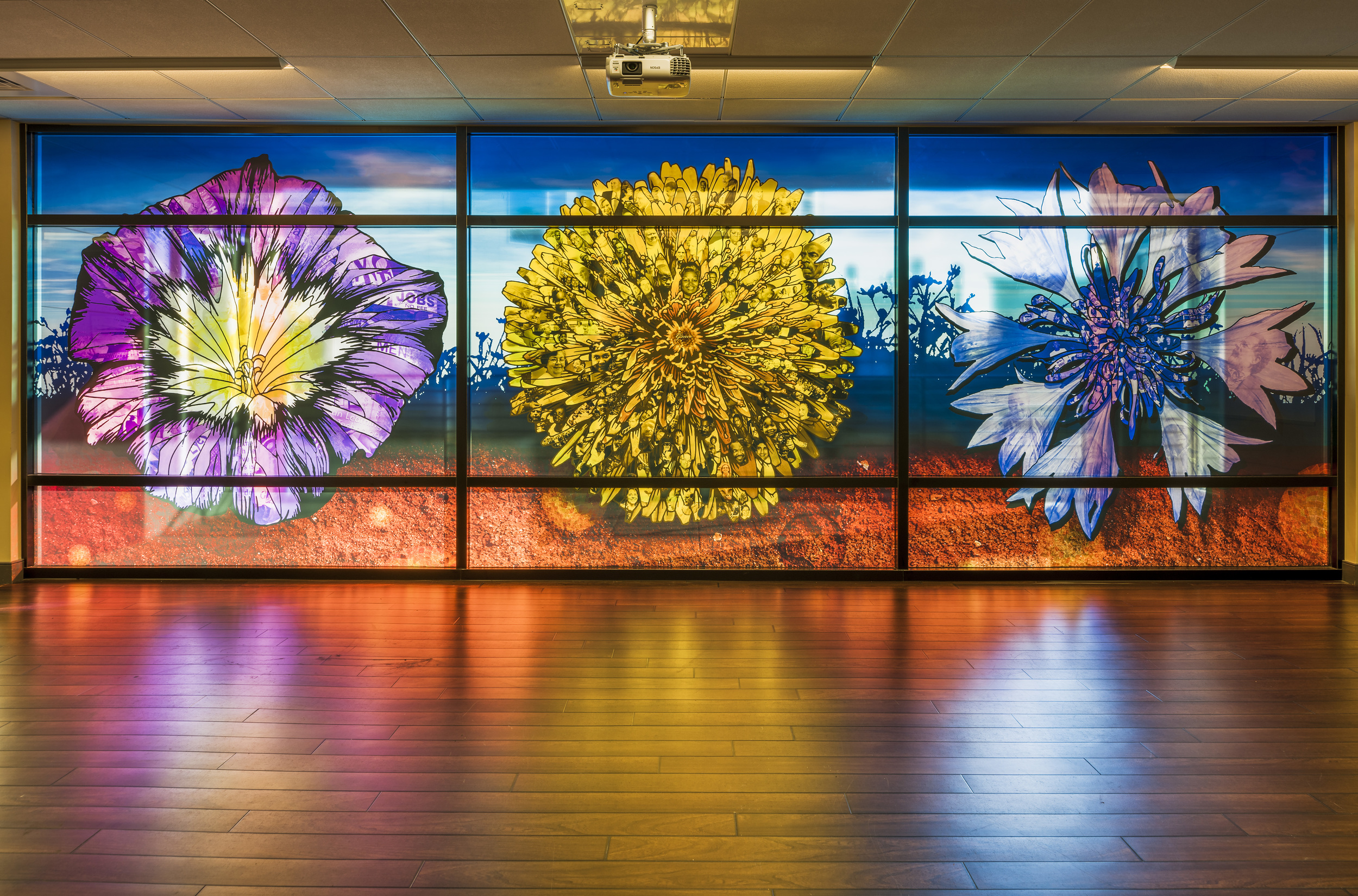 Part II. Growing Free

Based on a sketch from one of the residents, this second floor installation features images of luminaries and residents associated with Project HOME inset on colorful blooms. Based on the persistent wildflowers growing through cracks in the building's former vacant lot, these images denote revitalization in the community through beauty, strength, and growth against all odds.
Part III. Wishing Wall
This lobby centerpiece provides a daily ritual for community members based on the notion that "an act of love may tip the balance" (Elie Wiesel). Water flows through the central panel into a communal vessel, uniting the wishes and prayers of residents placed in peripheral cubbies and hopefully tipping the balance in favor of the community.